by The Wooden Fame
Regular price
Sale price
$60.00 USD
Unit price
per
Sale
Sold out
Dust off those baby books and display those tiny toes.  A great keepsake for years to come.

We will convert your baby's hospital footprints, custom cut a 3D set and engrave their name and birthdate below.  This is a very time-consuming and delicate process, as we want to make sure we retain as much character as we can from each print.  You may also send just a home footprint/handprint with black paint on white paper if you do not have hospital prints.  They are honestly easier to work with most of the time.
You will be able to attach one photo per order, if they are in more than one photo, no problem, we will just grab them from you via email. Please make sure photos are clear, bright and without shadow. 
Regular framing is a bit more rustic and the premium framing is smoother with fewer knots, etc.
Framing colors.  We use dark walnut as our standard color, we will also do grey upon request on the standard framing.  The regular framing is very inconsistent with other colors, therefore, if you would like a different or specific color, you will need to upgrade to premium.
The font in the photo is currently our standard font pairing, but we can look at other option for sure.  Just let us know.
We will send a proof.  Make sure you leave us a method to contact you that you check on a regular basis.
Processing.  These do take a bit more time than our regular signs.  Anticipate about 2-3 weeks before shipping.  If you have time constraints, let us know and we will see what we can do.
The sign in the photo is a 10" x 24" (with frame it comes out to 12" x 26" and yes, they all come framed).  This is the premium framing with dark walnut stain.
Please feel free to message us with any questions.
Share
View full details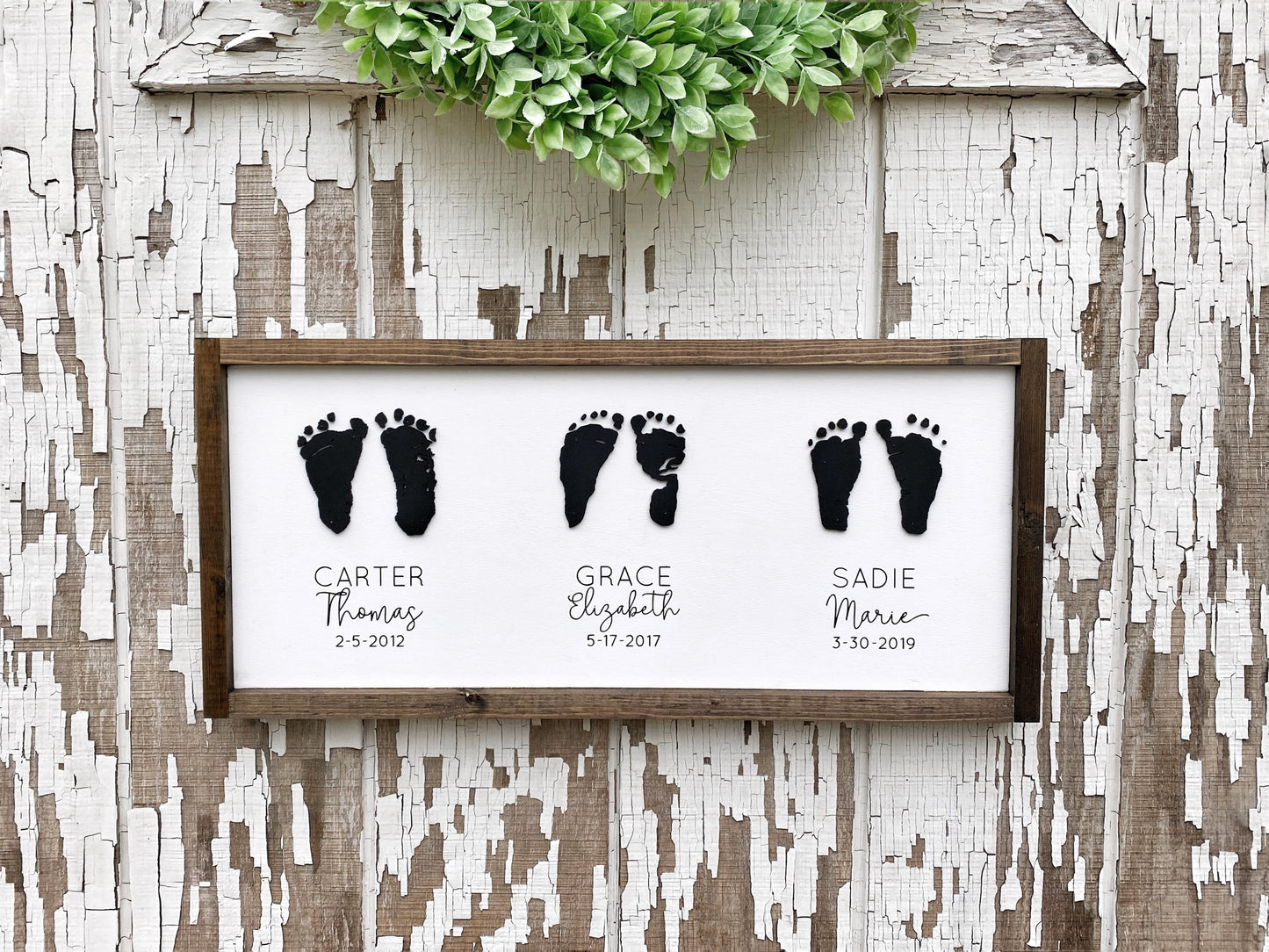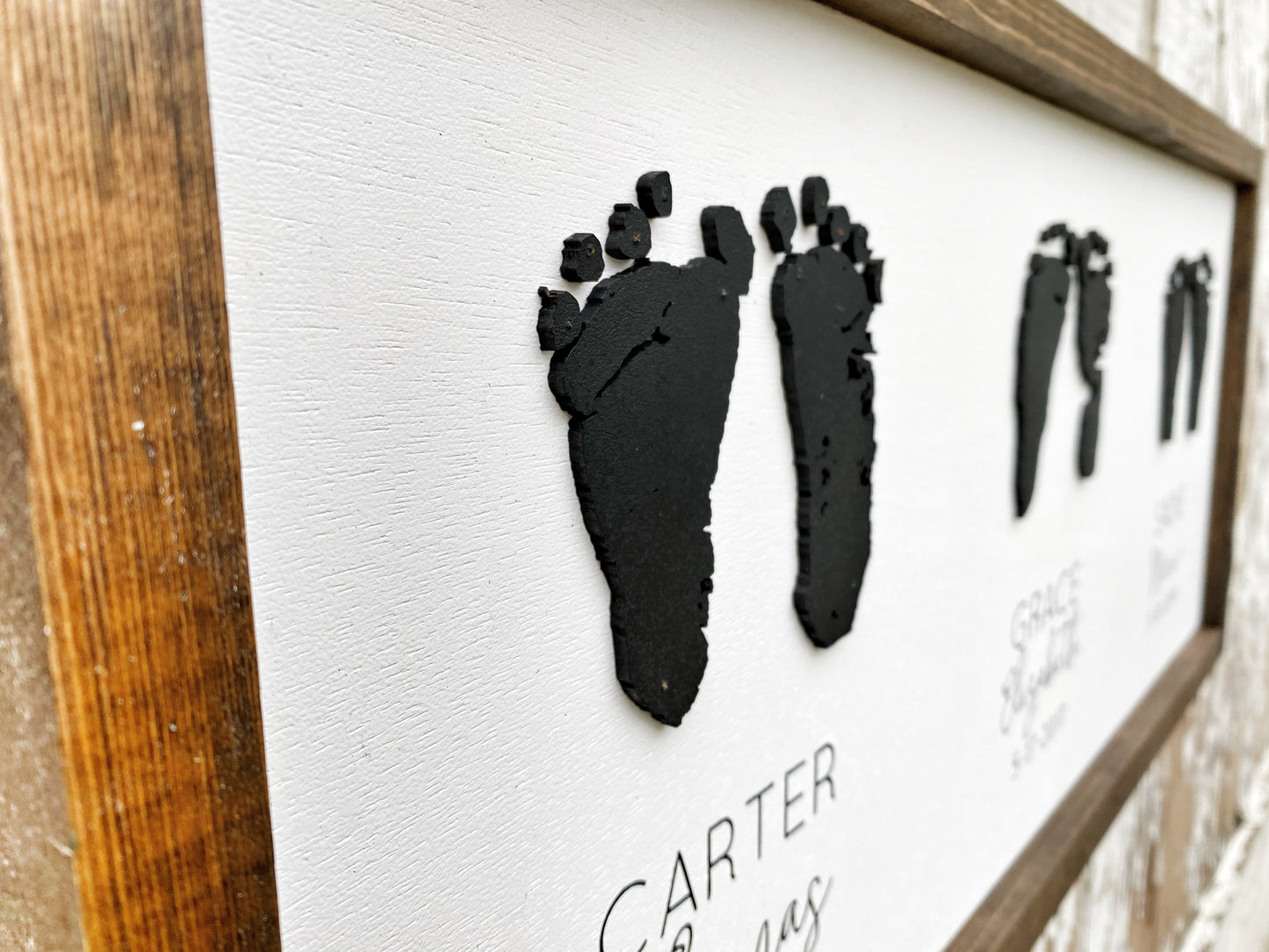 The hand and foot print sign we ordered tu...
The hand and foot print sign we ordered turned out beautiful, even tho the prints we had were not very clear. A lovely memorial of our baby…
The sign was great! Thanks
The sign was great! Thanks
The hand and foot print sign we ordered tu...
The hand and foot print sign we ordered turned out beautiful, even tho the prints we had were not very clear. A lovely memorial of our baby…
The sign was great! Thanks
The sign was great! Thanks